Branding A Better World at the launch of the Galjaardboek 'Communicatieverhaal halen 2020'
Door Hannah Bonset op 20 Dec, 2019
Last week, we were at the launch of the Galjaardboek 'Communicatieverhaal halen 2020', together with our clients Maaike Vallenduuk & Cinar Kutlu from the Municipality of Amsterdam.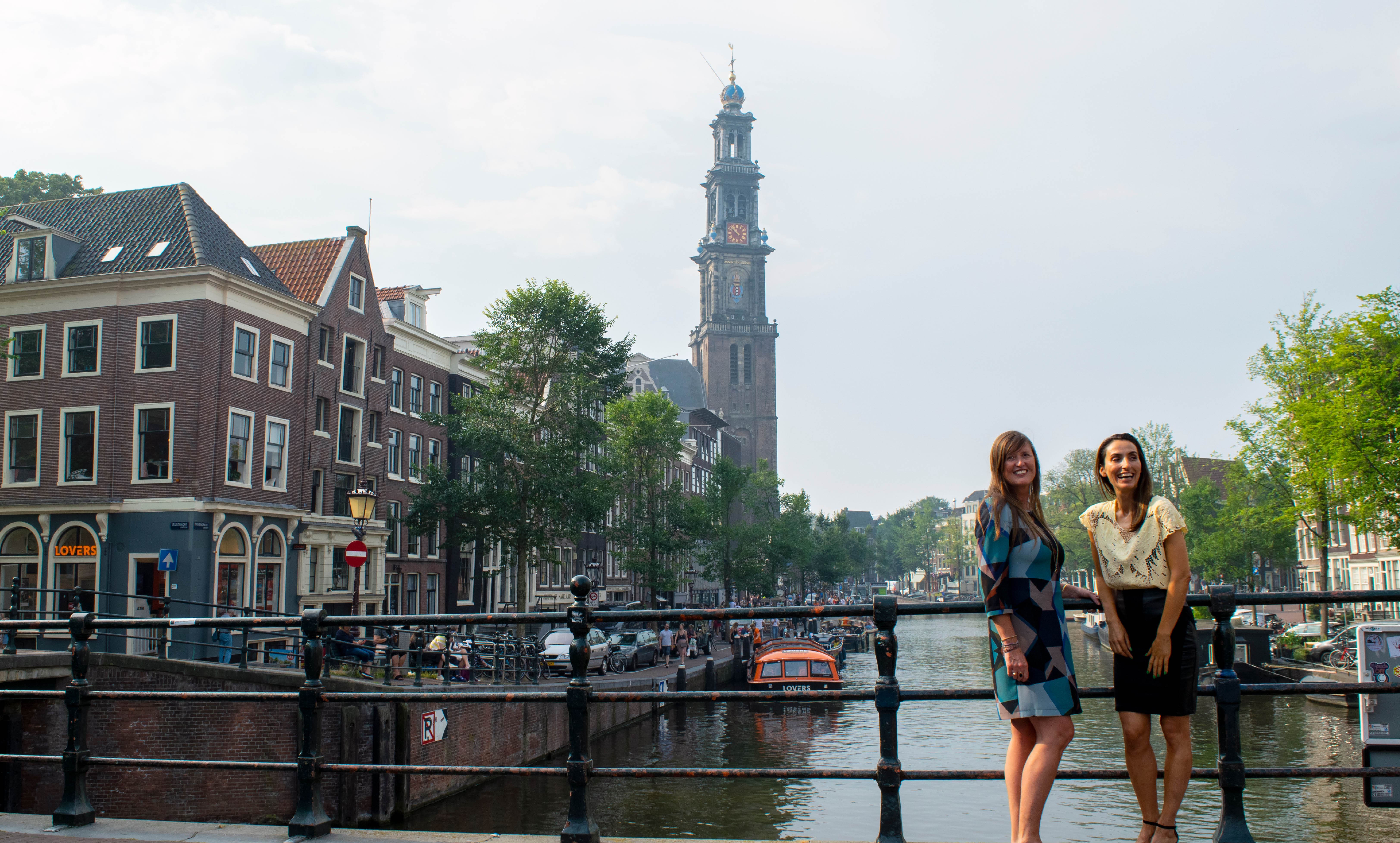 Campaign in the Galjaardboek
For this fifth edition, the author of the book Arjen P. van Leeuwen went looking for the best inspiring stories and visions in the field of communication. The book describes, among other things, the story about the 'Amsterdam Aardgasvrij. Dat kunnen wij' campaign, which we have realized together with the Municipality of Amsterdam. In this campaign, we allow natural gas-free households to tell their motives why they already live natural gas-free. By including our target audience in the personal stories and motivations of other Amsterdammers, we created awareness, a positive attitude, knowledge and enthusiasm.
Started in 2017
The collaboration between Branding A Better World and the Municipality of Amsterdam started in 2017, when Maaike, strategic communication consultant of Amsterdam Aardgasvrij, was instructed to tell the residents of Amsterdam about the transition to a natural gas-free city. Maaike: "I was looking for a communication agency and came into contact with Elif Algu from Branding A Better World. The name of the agency appealed to me, but especially I really wanted to work together. And so we did. It was as if we cracked the briefing together note by note."
Elif, creative brand strategist and founder of Branding A Better World: "We are extremely proud that the Municipality of Amsterdam has chosen us to set up this campaign from the very beginning, from strategy to production and implementation. As an agency, we were faced with a hard challenge, both due to the complex subject-matter and the fact that there are no ready-made solutions yet, and this subject is being imposed by the government. That is why we consciously chose to focus on creating the feeling: "together we can do this".
Curious about the entire story of Maaike and Elif in the Galjaardboek? Read it in this PDF!
Or do you want to know more about this book or buy it? That's possible!
Others have also read
Campaign 'Amsterdam Aardgasvrij. Dat kunnen wij' live
Video: Amsterdammers already know quite a bit about natural gas-free living
Categorie: uncategorized
Tags: